Opis
Spanish Fly EXTRA DROPS to aż 10ml bardzo mocnych kropli podniecających dla kobiet.
Jako jedne z niewielu wzbogacone są dodatkowo o L-tyrazynę która działa wyjątkowo stymulująco.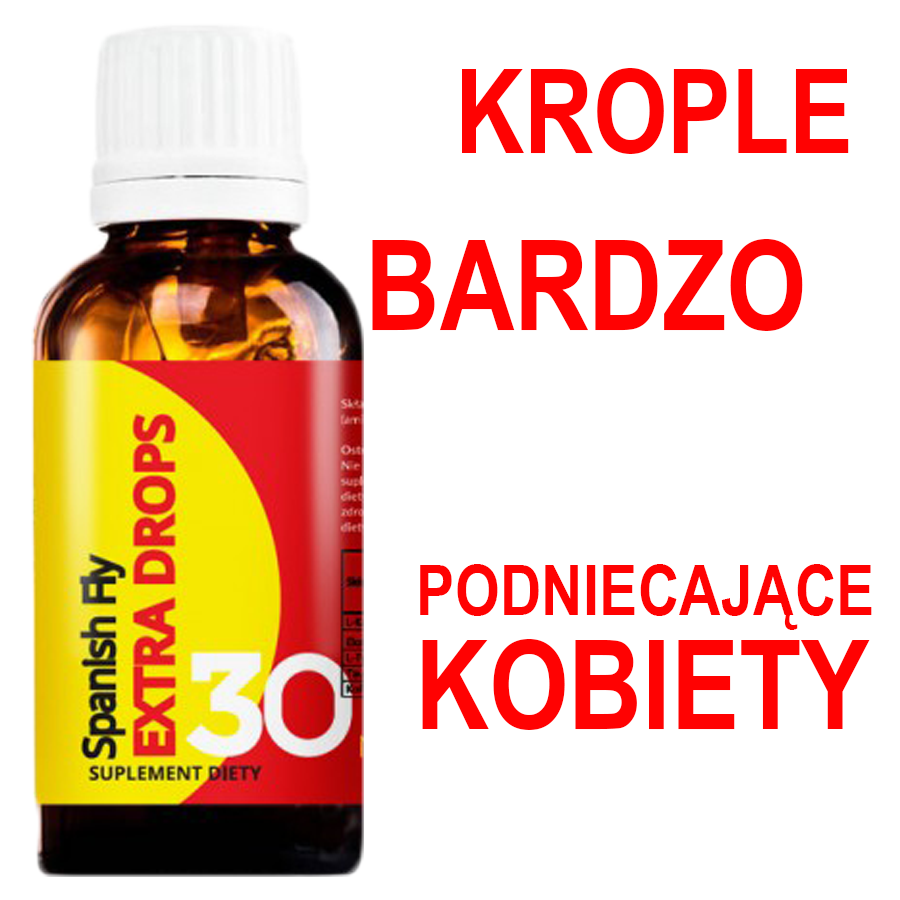 Krople Spanish Fly EXTRA DROPS 10ml – pozwolą przełamać lody i wzmocnią ochotę na sex u Partnerki. Będzie pragnęła sexu jak rzadko kiedy. Wtedy już tylko d Ciebie zależy jak to rozegrasz. 15 do 20 kropli zdecydowanie wystarczy. Maksymalna dawka to 10ml. Ważne by nie przekraczać maksymalnej dawki.

SKŁAD:
L-karnityna, Ekstrakt z Guarany Paullinia Cupana, L-Tyrozyna (aminokwas), Tauryna, Kofeina,
Sposób użycia:
Ok 10 kropli dodać do napoju, krople zaczynają działaś od 15 do 30 min po wypiciu. 
WAŻNE:
Nie rozpuszczaj kropli we wrzątku, wrzątek całkowicie niszczy ich działanie. Kolejna rada nie rozpuszczaj kropli w sokach z cytrusów, cytrusy zdecydowanie osłabiają działanie kropli podniecających.
Pojemność:
10ml