Opis
4FISTING Silicone Lube 150ml – NEW EDITION –
ekstremalny żel silikonowy do FISTINGU, ANALU i BDSM z FISTING FORMULA



Zdobywca nagrody
LAUR KONSUMENTA – ODKRYCIE ROKU 2014
Każda fantazja w zasięgu ręki
Specjalistyczny żel na bazie silikonu stworzony z myślą o ekstremalnych doznaniach czerpanych z BDSM, seksu analnego oraz oczywiście fistingu. Zapewnia nieporównywalnie lepszy poślizg od żeli wodnych tworząc silikonową powłokę, która dzięki odpowiedniej konsystencji nie spływa ze skóry czy gadżetów. Wyjątkowy proces łączenia składników FISTING FORMULA pozwala rozluźnić mięśnie umożliwiając realizację najskrytszych fantazji w pełnym komforcie i relaksie. Nawilżenie utrzymuje się niezwykle długo, dzięki czemu jest też idealny nawet dla najbardziej wymagających kochanków.

Zalety LL 4FISTING GEL:
stworzony z myślą o BDSM, ANAL, FISTING
zapewnia długotrwały ekstremalny poślizg
pozwala się rozluźnić
tworzy niespływającą śliską powłokę
bezpieczny dla delikatnej skóry stref intymnych
zapobiega otarciom i podrażnieniom
Ze względu na wszystkie wyżej wymienione zalety to właśnie 4FISTING jest polecany każdemu, kto odczuwa, iż nawilżenie zwykłym żelem silikonowym czy na bazie wody to za mało.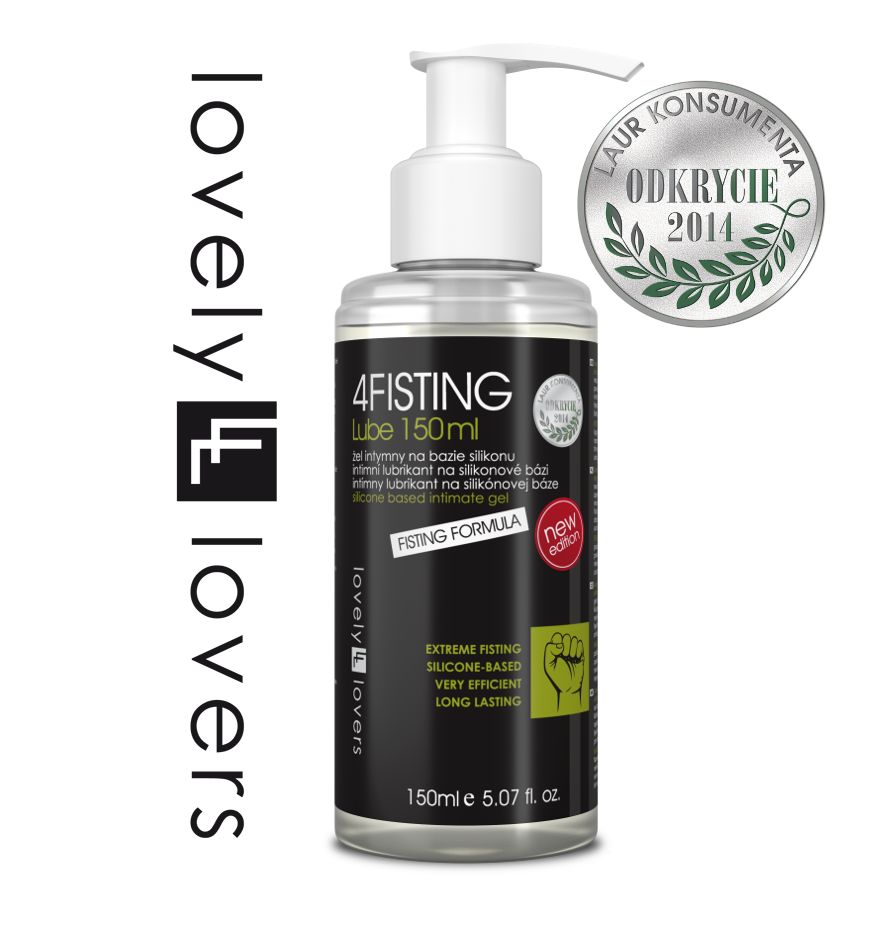 W czym sprawdza się najlepiej?
Żel 4FISTING ze specjalną kompozycją FISTING FORMULA został stworzony z myślą o wszystkich, którzy cenią sobie ekstremalny poślizg umożliwiający najbardziej fantazyjne zabawy. Żel znakomicie sprawdzi się w trakcie:
BDSM

dzięki zastosowaniu silikonowej bazy żel nadaje ekstremalny poślizg. Dlatego można go stosować do najbardziej wyrafinowanych zabaw BDSM

ANAL

anus z racji braku naturalnego nawilżenia wymaga wyjątkowego poślizgu, który zapewnia specjalna formuła wytwarzająca długotrwałą silikonową śliską powłokę. Dzięki temu sprosta zabawom z korkami analnymi i innymi gadżetami

FISTING

wyjątkowo komfortowy poślizg nadany przez FISTING FORMULA pozwala rozluźnić mięśnie, dlatego idealnie nadaje się do fistingu zapewniając niezapomniane doznania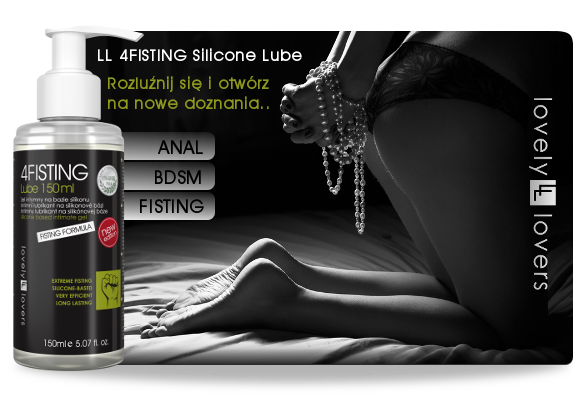 Lubrykant na bazie silikonu
Żel intymny 4FISTING został stworzony na bazie silikonu. Dzięki strukturze FISTING FORMULA tworzy na ciele/gadżetach powłokę zapewniając wyjątkowo długotrwały poślizg.
Instrukcje
SPOSÓB UŻYCIA: Przekręcić pompkę do pozycji OPEN. Nanieść pożądana ilość żelu na miejsca intymne. Czynność tą można powtarzać wielokrotnie.