Opis
CICHE WODOODPORNE KULKI GEJSZY WYSOKIEJ JAKOŚCI.
Wykonane z silikonu medycznego, antyalergiczne o jedwabistej powłoce, praktycznie nie potrzebują nawilżenia by wślizgnąć się w miejsce swojego przeznaczenia.
Specjalnie wygłuszone ścianki dodają komfortu, teraz możesz mieć je w sobie nawet w czytelni i nikt nie dowie się o Twoim sekrecie.
Bardzo kobieca stylistyka i anatomiczny kształt są dopełnieniem taką wisienką na torcie dającym rozkosz i zdrowie jednocześnie.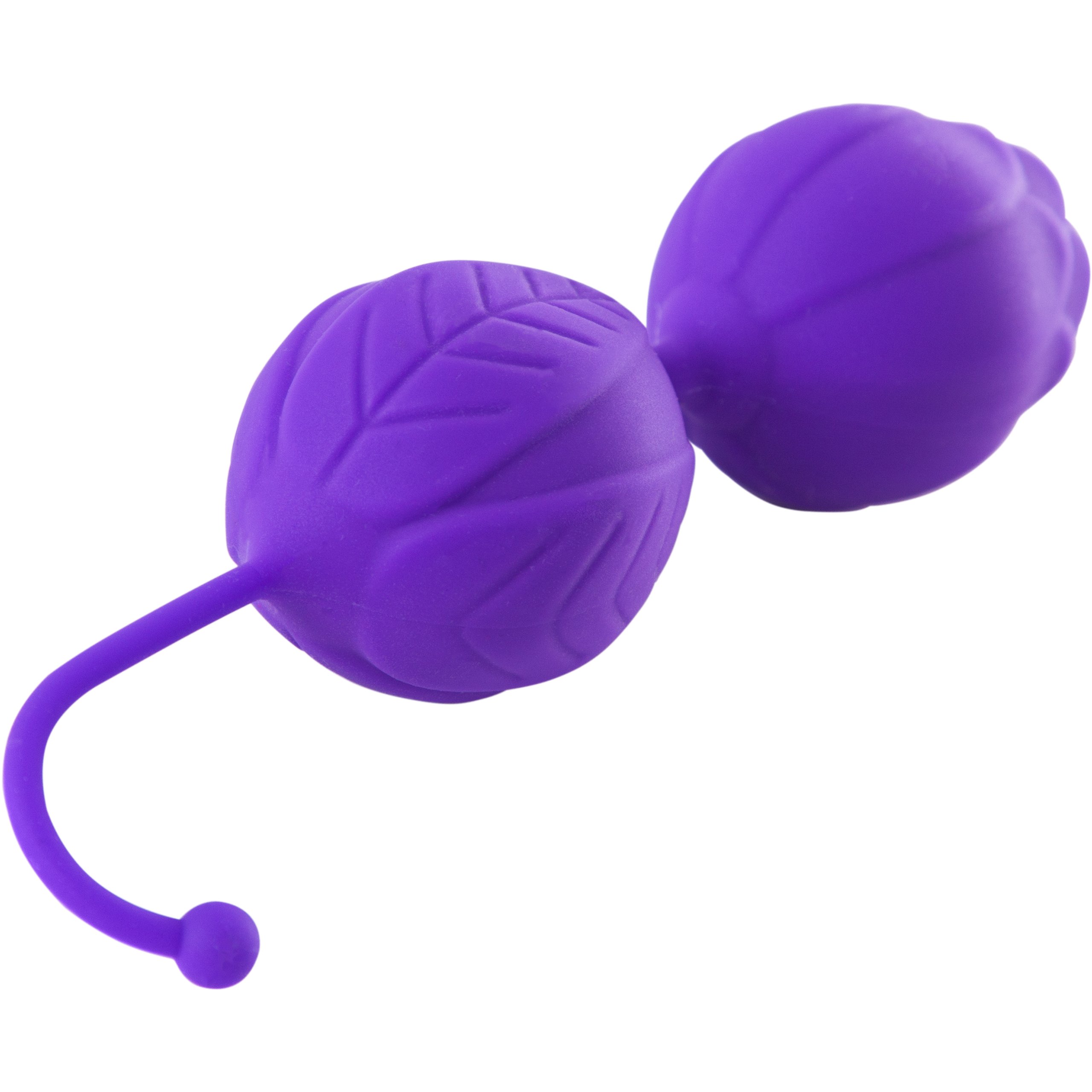 Dzięki wysokiej jakości silikonowi z jakiego wykonane są te kulki, możesz mieć je w sobie naprawdę długo, bez ograniczeń. 
Możesz śmiało nosić je do pracy, na spacer lub na zakupu. Specjalna powierzchnia wygłuszająca uczyni je niemal niesłyszalnymi dla otoczenia. Teraz bez skrępowania możesz nawet biegać mając je w sobie.
Wewnątrz kulek umieszczone są specjalne mniejsze kuleczki, które przy każdym nawet najmniejszym ruchu powodują wibracje w pochwie, co sprawia przyjemność i jednocześnie ćwiczy mięśnie dna miedniczy, tak zwane mięśnie kegla.
Stosowanie kulek gejszy  zwiększa wrażliwość pochwy na bodźce dotykowe i ułatwia osiąganie orgazmu podczas stosunku. Kobiety regularnie noszące kulki gejszy nie mają problemów z popuszczaniem moczu . 
DOKŁADNE WYMIARY I WAGA KULEK
1. Długość: 9cm

2. Wysokość kulki: 4cm

3. Wysokość drugiej kulki: 4,3cm

4. Część służąca do wyciągania kulek, niezwykle wytrzymała: 6cm 

5. Średnica: 3,4cm

6. Elastyczna część łącząca kulki: 1cm

7. Średnica drugiej kulki: 3,3cm

8. Waga kulek: 70gram
Kulki te dzięki uniwersalnej wielkości i wadze, idealnie nadają się dla kobiet w każdym przedziale wiekowym. Są doskonałe dla kobiet przed i po urodzeniu dziecka. 
Nosząc kulki dbasz o swoje zdrowie a także o przyjemność. Wyćwiczone mięśnie pochwy to zdecydowanie większa satysfakcja seksualna dla Ciebie i dla Twojego Partnera.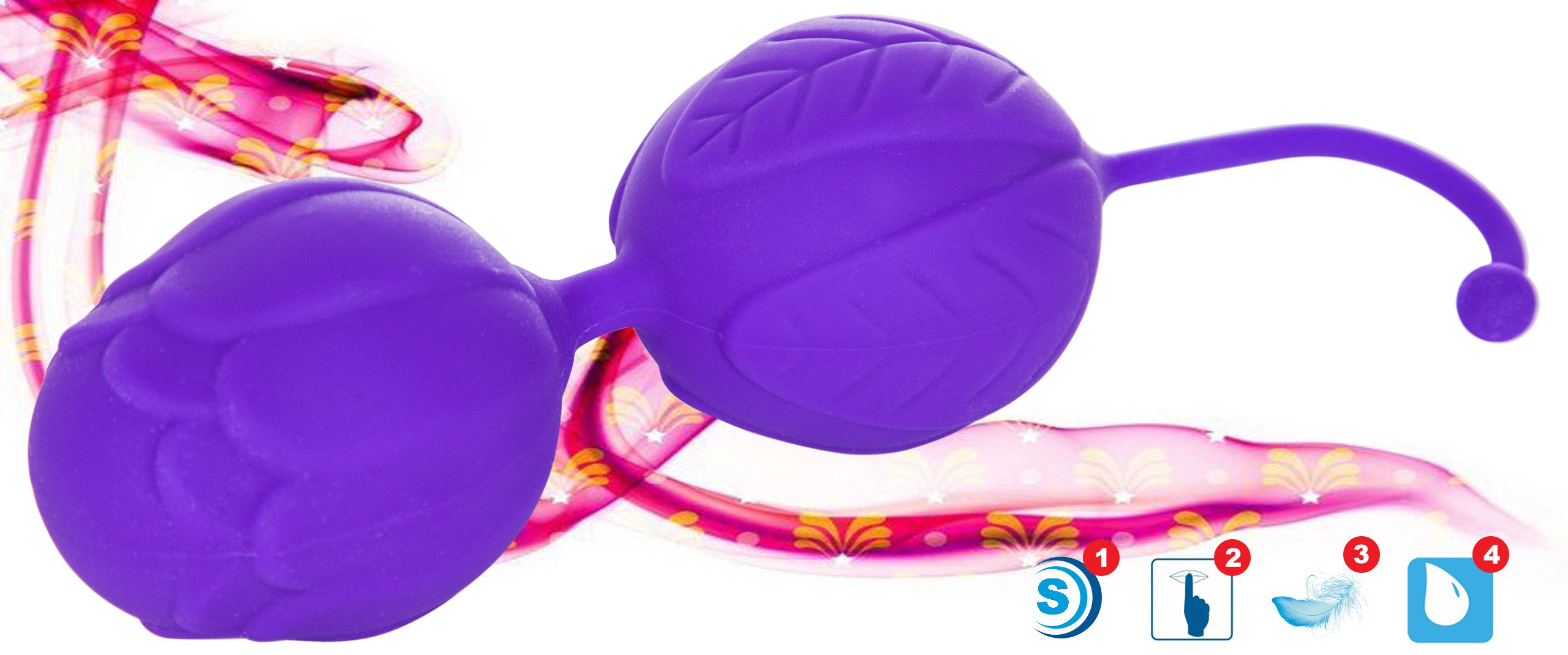 1. Wykonane z silikonu medycznego – Jest to bardzo bezpieczna powłoka nie powoduje uczuleń, jest antyalergiczna.
2. Ciche – Kulki są wygłuszone, dzięki temu bez skrępowania możesz je używać gdzie tylko zechcesz. NAwet w bardzo bardzo cichych miejscach nikt się nie dowie co masz w środku.
3. Delikatne w dotyku – kulki te w dotyku są jak jedwab, to takie kuszące uczucie. Sprawdź sama…
4. Wodoodporne – Kulki są całkowicie wodoodporne. Dzięki temu łatwo jest je utrzymać w higienicznej czystości, można się także bawić z nimi w wannie lub pod prysznicem.